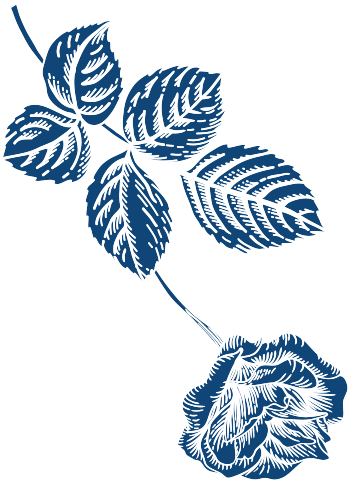 Antipasti
Burrata Caprese
Burrata Cheese, Sliced Heirloom Tomato and Basil
Fritto Misto
Shrimp, Calamari, Shaved Carrots And Squash Lightly Fried, Spicy Marinara
Octopus
Braised And Pan-seared, Served With Blood Orange Aioli, Cannellini Puree, Gremolata
Carpaccio Di Manzo
Beef Tenderloin, Grana Padano, Caper Berries, Parmesan Peppercorn Drizzle
Eggplant Parmigiana
Layers of Breaded Eggplant and Pomodoro Sauce, Mozzerella Cheese, Baked.
Pizze
Tartufo
Rosemary Parmesan Creme, Fresh Mozzarella,
With Fresh Shaved Truffles
FIOR DI BURRATA
Fior Di Latte, Pomodoro, Basilico e Burrata
Insalate
Mediterranean
Heirloom Tomatoes, Cucumber, Onion, Olive,
Fetta Cheese Vinaigrette Dressing, Oregano
Cesare
Romain Lettuce, Homemade Croutons, Grana Padano, House Caesar Dressing
Insalata Di Carciofi
Baby Artichoke, Hearts Of Palm, Walnuts, Parmigiano Reggiano, Lemon Vinaigrette
Golden And Red Beets
Arugula, Blood Orange, Mascarpone, Orange Basil Dressing
Paste
Tagliatelle Cacio E Pepe
Tagliatelle with Pecorino Romano sauce and Black Pepper
Penne Alla Vodka
Penne with Vodka Pink Sauce
Pappardelle Alla Bolognese
Pappardelle with a Cheesy Bolognese Sauce
Gnocchi Al Tartufo
Homemade Potato Gnocchi, Fontina Cheese and Fresh Shaved Black Truffle
Ravioli Al Pomodoro
Homemade Spinach Ricotta Ravioli in Tomato Sauce
Fettuccine Ai Frutti Di Mare
Fettuccine Pasta in a Marinara Sauce with Calamari, Manila Clams, Shrimp, Hawaiian Prawn
Lasagna Classica
Layers of Fresh Pasta with Beef Ragu, Besciamella Sauce, and Fresh Mozzarella
Risotto Al Funghi
Arborio Rice with Wild Mushrooms
Secondi
Salmone E Spinaci
Grilled Wild-caught Salmon Filet with Sauteéd Spinach
Branzino All'isolana
Grilled Mediterranean Sea Bass served with Potatoes, Onions, Cherry Tomatoes, Zucchini and Olives
Langustini
Grilled Langustini with Sauteéd Spinach, and Rosemary Potatoes
Pollo Alla Milanese
Breaded Fried Chicken Breast
topped with Arugula and Checca Tomatoes
Parmigiana style Add $5
Pollo Limone e Capperi
Chicken Scaloppine in Lemon & Capers Sauce served with Mashed Potato
Filetto Di Manzo
Aged Beef Filet Mignon sliced served with Arugula e Parmigiano
Scottadito D'agnello
Pan-seared Lamb Chops with Rosemary Potatoes
Classic Cocktails
Americano
Campari, Vermouth soda
Espresso Martini
Vodka, Coffee Liqueur, Espresso (freshly brewed), simple Syrup
Spicy Margarita
Tequila, lime juice, Cointreau, jalapeño
Negroni
Gin, Campari, Italian red Vermouth orange peel
Aperol Spritz
Aperol, Prosecco, Soda water
Old Fashion
Bourbon, Brown Sugar, Bitters, Cherry, Orange Peel
Specialty Cocktails
Mint Cucumber Martini
Vodka, cucumber, lemon juice, mint
Frutta Fiore
St Germaine, Pinot Noir, mix berries, lemon juice, Syrup
Spicy Mezcalito
Mezcal, Cointreau, jalapeño, lime juice
Vini Reds
SANTA CRISTINA
Chianti Superiore, Italy, 2017............
DAOU
Cabernet Sauvignon, Paso Robles, California, 2020............
NOBLE VINES COLLECTION
Cab Sauvignon, California, 2019............
INCEPTION
Pinot Noir, Santa Barbara County, California, 2018............
Vini Whites
FERRARI CARANO
Chardonnay, Sonoma County, 2019............
SANTA MARGHERITA
Pinot Grigio, Valdadige, Italy, 2020............
MEZZACORONA
Pinot Grigio, Italy, 2019............
NOBLE VINES
Sauvignon Blanc, Monterey California, 2019............
Caffe' & Te' - Coffee & Teas
Amari Italiani - Digestives